6 Nations Masters 2020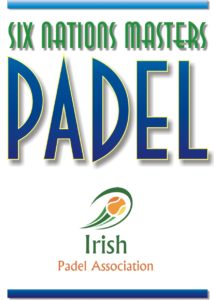 The Irish Padel Association are sending a team to represent Ireland at the
Six Nations Masters Padel Tournament
which will be held in
Helsingborg,
Sweden on April 25th and 26th 2020.
All male Padel players, holding an Irish passport, who have reached their 45th birthday on or before December 31st, 2019 will be considered for selection.
If you fulfil the above criteria, and are available to travel to Sweden on the dates in question please register your interest by mailing secretary@irishpadel.ie before 31st January 2020.
Please include your name, date of birth, and a short summary of your Padel experience, tournament results etc.
Please note that all expenses must be met by the players themselves.
Support for Irish Padel Association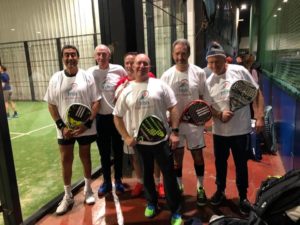 Players at the LTA event in Bangor showing their support for Irish Padel Association. The Vets event was won by David Borton (Ireland) and John Byrne (Scotland).
Irish Padel Open Day
Irish Padel and Portmarnock Padel Club are holding an Open Day of Free Padel on Saturday May 11th 2019 at Portmarnock Sports & Leisure Centre from 11:00 am to 17:00. Come and try a free game of Padel, the fastest growing sport in the world.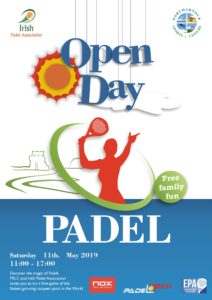 Irish Padel joins the European Padel Association as an observer member
From EPA facebook.  EPA is happy to announce that Irish Padel (Irish padel association) has joined our organization as observer member. As foreseen in our bylaws, the observer's status will be changed to regular member after approval is given by our September's general assembly.
Welcome 🇮🇪 ☘️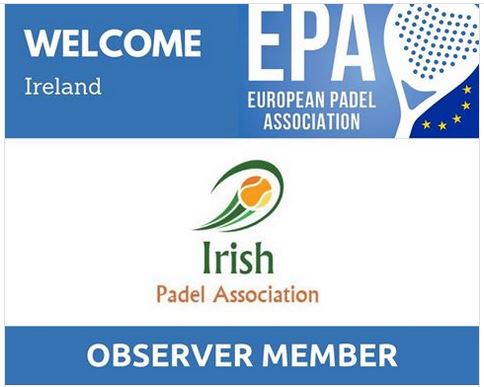 PadelTech sponsors Irish team

We are delighted to announce that PadelTech, the UK's premier padel court installer, are sponsoring the Irish team outfits for the forthcoming Six Nations Masters Padel Tournament which will take place at Casa Padel in Paris on March 16th and 17th.
An official licensee of Adidas Padel, and a British Padel approved supplier, PadelTech have gained an international reputation for their technical expertise and top quality service.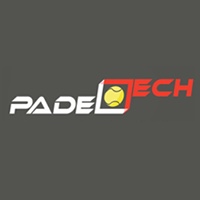 Amongst many installations in the UK and worldwide some of their well known projects include the annual pop-up court at London's Canary Wharf, hurricane resistant courts at the Sandy Lane resort in Barbados and a court with canopy at Manchester City FC.
Several of the Irish team travelling to Paris will already have played on the magnificent Adidas Padel "Panoramic" court located at the West of Scotland Padel Club which was also installed by PadelTech.
We are extremely grateful to PadelTech for their support and urge any Irish clubs who are considering the installation of padel courts to "support those who support us".   Find PadelTech on Facebook or at www.padeltech.co.uk
Padel feature in Cara magazine
The current (February/March 2019) issue of Cara, Aer Lingus' inflight magazine – also available to read online at https://issuu.com/caraaugust/docs/cara_feb_mar_2019_low_res – features a piece on padel in Ireland and particularly Ireland's participation in next month's 6-Nations tournament, illustrated by an action shot of our very own Barry Coffey and David Borton.  Flyers (and online browsers) can find the article in the Check In section of the magazine, on page 20.
Irish Over-45 Men's Team for 2019 Six Nations Tournament selected
The Irish Padel association has announced the Irish squad for the 2019 Masters Padel Tournament in Paris on 16th-17th March.
The Irish team is:
David BORTON;
Barry COFFEY;
Dave FLYNN;
Mike KEMP;
John LEONARD;
Conor McCULLOUGH;
Jerry SHEEHAN;
Rob WHARTON.
The Masters Padel Tournament follows a league format, and Ireland will play five 3-rubber matches against England, France, Monaco, Scotland and Switzerland in an intense two days of competition at the superb Casa Padel 12-court indoor padel centre at St.-Denis on 16th/17th March.    COYBIG!!
Irish Vets top 2018 British Padel Rankings
(L-R): David Borton, Barry Coffey, Debbie Brown & Orla O'Doherty
Congratulations to Irish players Debbie Brown, Orla O'Doherty, David Borton and Barry Coffey who finished 2018 at the top of the British Padel Tour (BPT) rankings.
Debbie and Orla finished the season in joint no.1 spot in the women's O/45 ranking list.   Barry topped the men's list after winning ranking points in every tournament during the season, with his regular partner David at No.2, 150 points clear of the next highest ranked player.
Ireland's Peter Cranny and Rob Wharton were also ranked in the top 30 on the BPT Vets ranking list for 2018; while Barry (No.9), David (No.14), Rob (No.17) and John Leonard (No.52) also secured end-of-year rankings on the main BPT Men's ranking list.
Current BPT rankings are here:  https://www.britishpadel.org.uk/rankings/